Why tell you... if we can just show you! Click on the vid below to see how easy it is to sign up for Reach.
Not into videos? No prob! Here's the step-by-step process:
Step 1: Sign in or create an account
Whether you are new to Reach or invited to join, you'll need to create your account and log in with your credentials.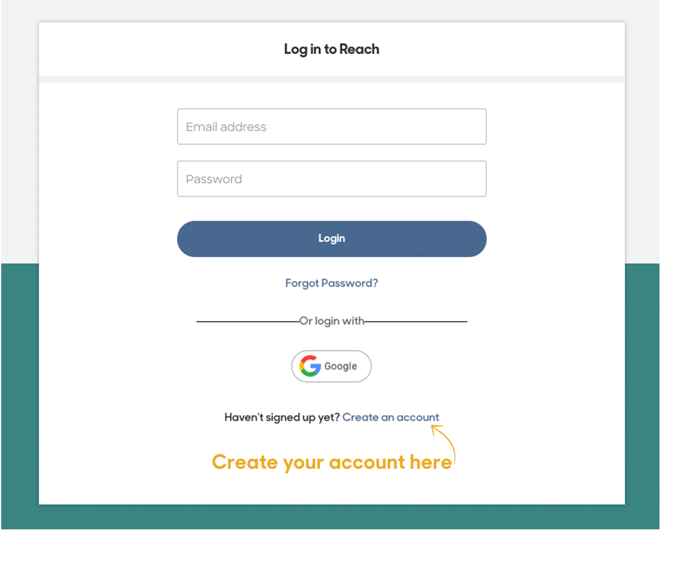 Step 2: Choose your plan
It's hard to pick a bad plan with Reach. Choose a plan that you feel best fits your lifestyle and current data usage. If you need to change later, no worries.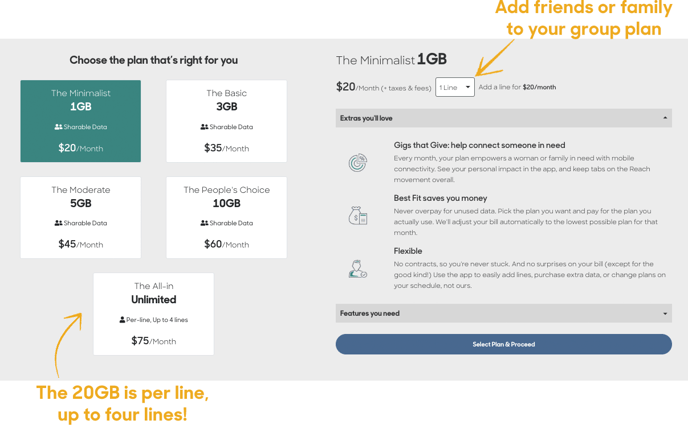 Step 3: Add additional lines
Add up to three additional lines for friends or family members. If you're adding the lines, you're the Group Owner.
Step 4: Number preference
Choose to keep your current number or get a new one.
If you want to keep (aka port) your number, you'll need some info about your current mobile service: account number, billing zip code, PIN you established with your current carrier. Need help finding these bits of info? We can help you here.
If you're getting a new number, just say the word and we'll take care of the rest.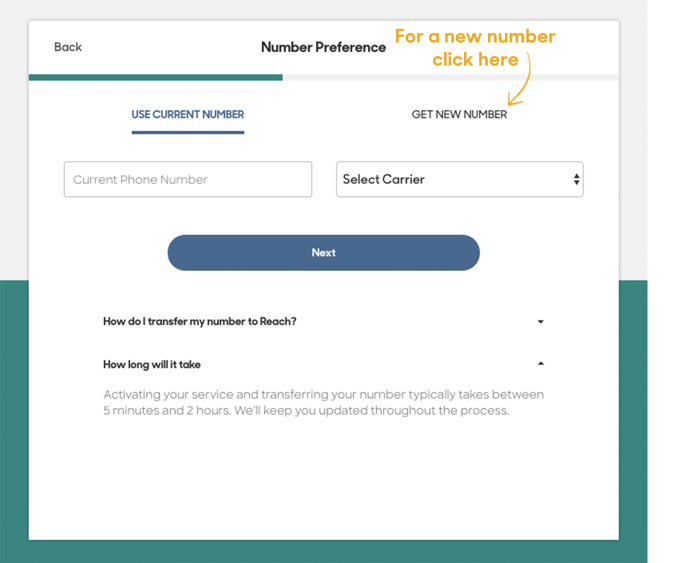 Step 5: Billing and Shipping
Let us know where to send your SIM and provide a number we can call in the event of any shipping or billing issues.
Step 6: Review your *estimated* bill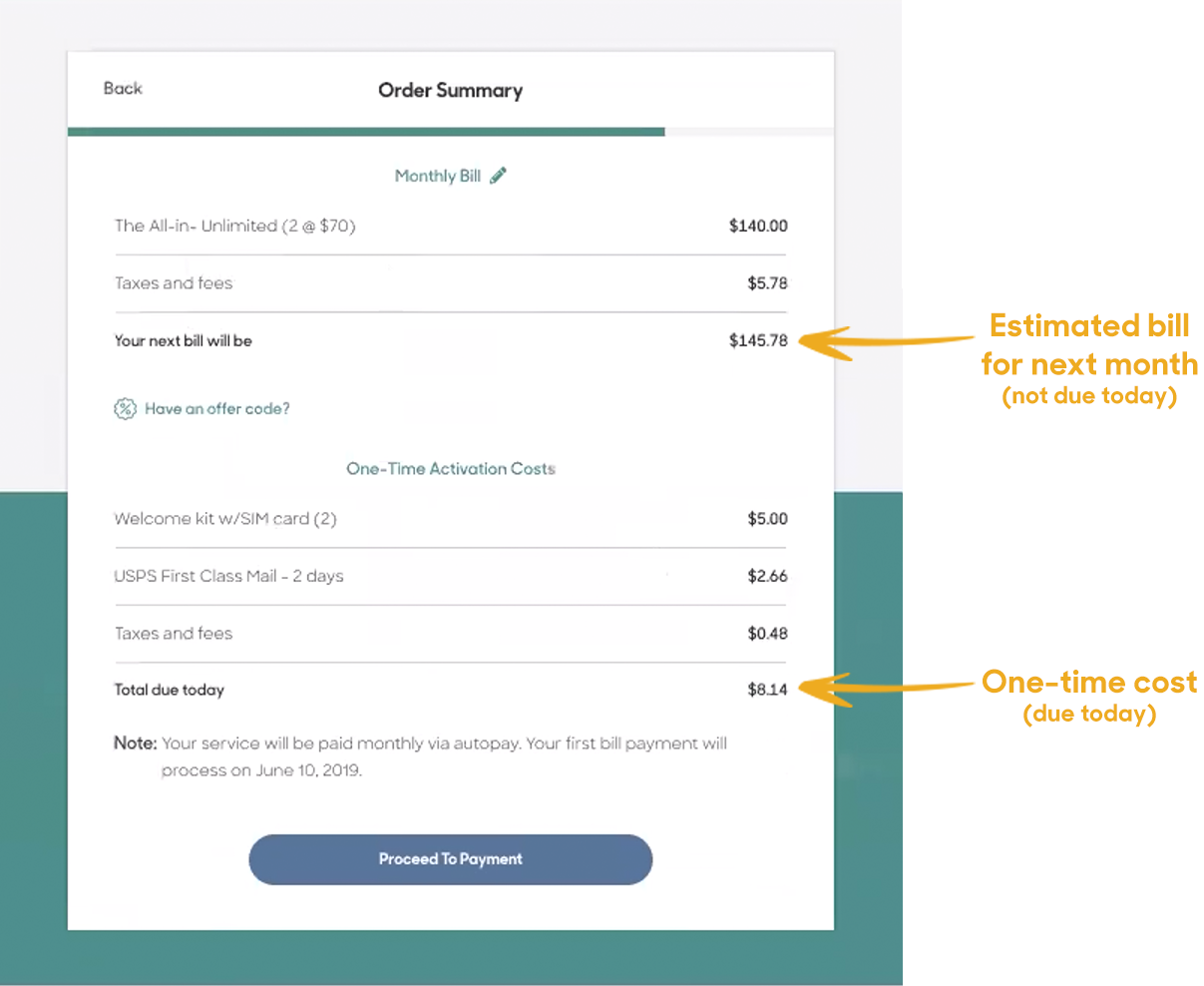 Here's an example of an estimated monthly bill. You'll see that the only amount due right now is the cost of your Reach Welcome Kit! Your monthly service payment will not be due until the end of the billing cycle.
Step 7: Enter your payment option
We accept all major credit cards. Your only upfront charge with Reach is the shipping cost of your Welcome Kit. Your service statement will not post until the 7th of the month, and your payment will not be processed until the 10th.
Step 8: Confirmation
Congratulations on completing the sign-up steps! Your Welcome Kit is on its way. Once you receive it, you can proceed to activation!