You can edit your password on the Reach app within Account. If you forgot your password, launch the Reach app and click on "Forgot Password". Wait 30 seconds, open your "Forgot Password" email and follow the steps
Are you a visual learner? So are we! Here's a step-by-step for resetting your password:
Just want to update your password?
1. Open the ReachMobile app and select Account
2. Click on your avatar on the top of the Account screen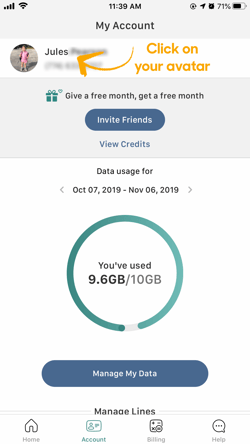 3. Scroll to Password and update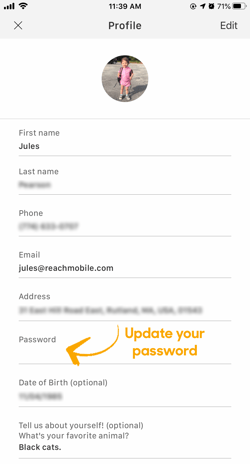 Forgot your password?
Before you reset your password, did you know that your password must contain EIGHT characters and at least ONE number (hint, hint!)?
1. Click on Forgot password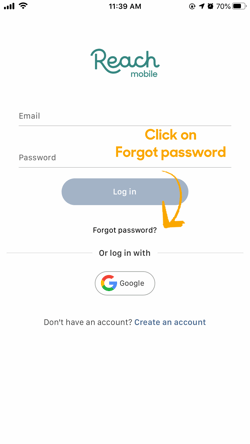 2. Submit your email address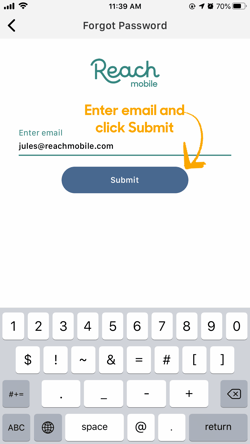 3. Wait at least 30 seconds and then check your email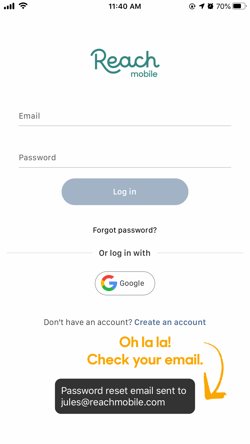 4. Open your "Reset your password for Reach Mobile" email and click on the hyperlink.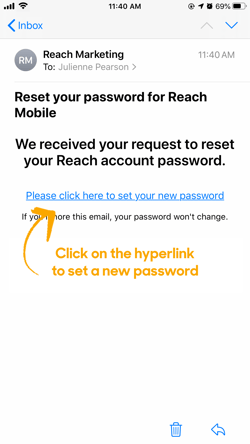 5. Enter your password twice and click Submit.