I need to verify my upcoming trip details. Where can I find it?
To verify or edit any upcoming trip details, go to the Manage International Roaming section of the Reach Mobile app.
Click on the trip you wish to verify to see all the details. There is an option to edit destination, dates and manage data usage limit as well.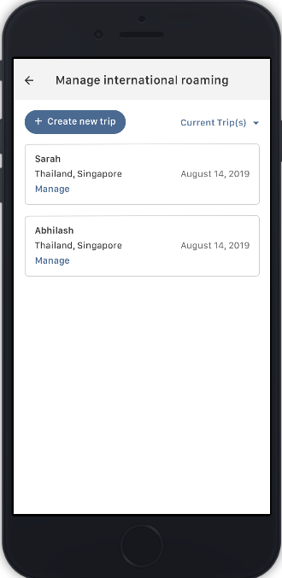 International Roaming is only available on new 5G network accounts