Yes, after your first billing cycle you may be able to update your credit card on file.
To update within the app:
1. Launch the Reach Mobile app and select Billing (bottom navigation)
2. Click on "Add/Remove card" (near the top)
3. Choose if you want to "Update" the card expiration date or "Add a new card".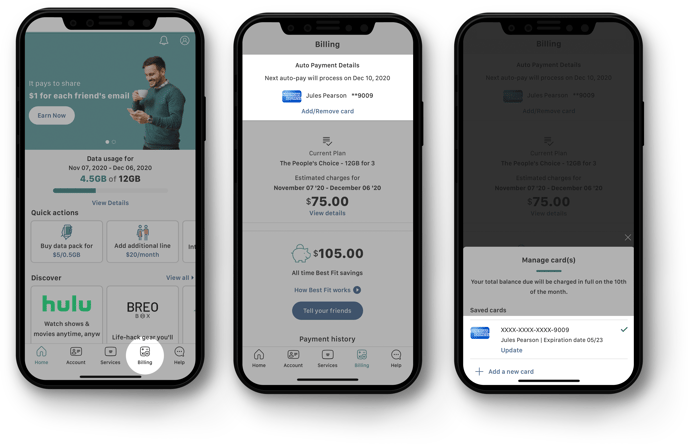 Please note: The credit card on file at the start of activation will not be able to be updated prior to the first billing cycle due to our card hold.
We must have a card on file at all times due to our auto-payment system. Please contact Customer Success if there are any issues updating your payment method.