Am I able to change my credit card on file?
Yes, after your first billing cycle you may be able to update your credit card on file.
To update within the app:
1. Launch the Reach Mobile app and select Billing (bottom navigation)
2. Click on "Add/Remove card" (near the top)
3. Choose if you want to "Update" the card expiration date or "Add a new card".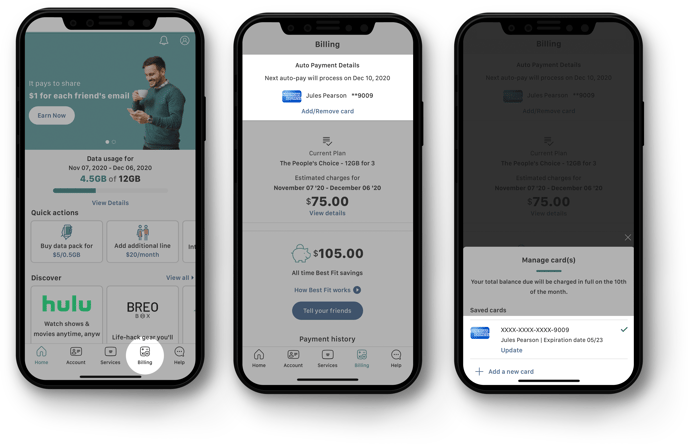 Please note: We must have a card on file at all times due to our auto-payment system. Please contact Customer Success if there are any issues updating your payment method.